Your starting centerfielder, Kevin Goddamn Pillar.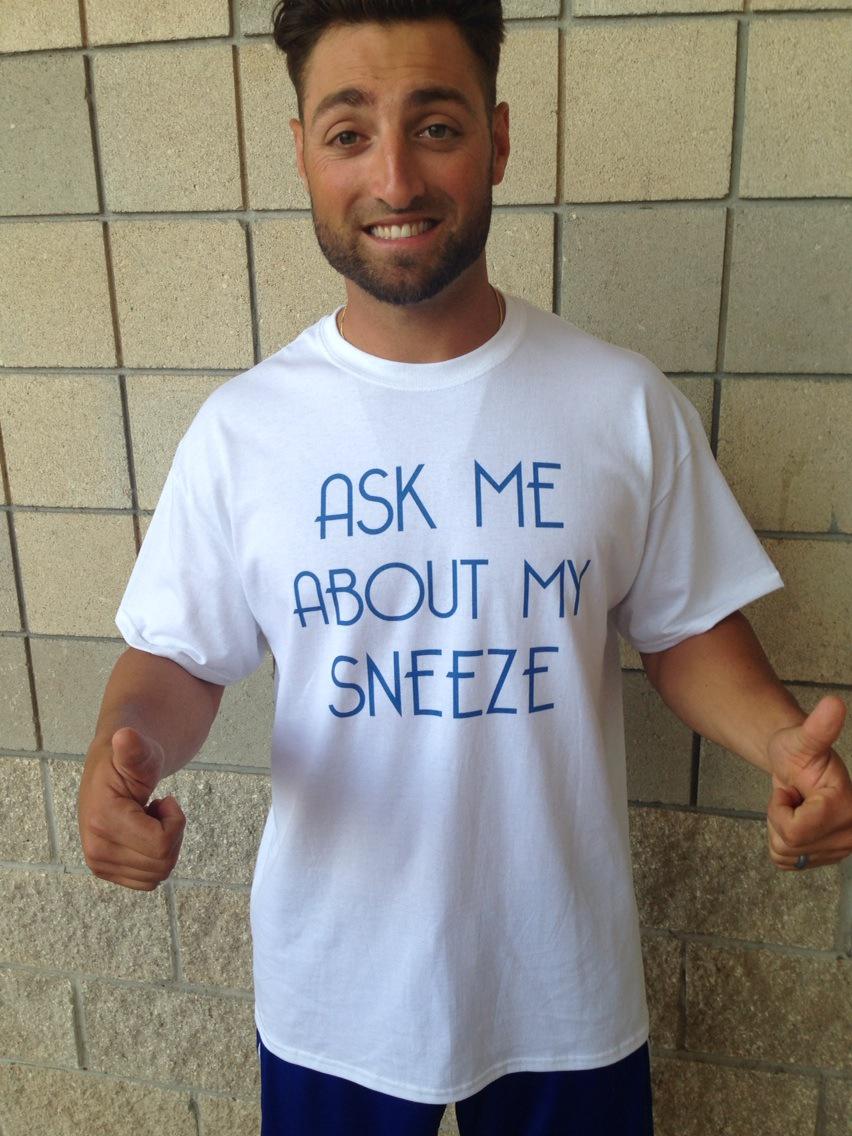 Again, I'm choosing to go with one of the players who doesn't exactly play a prominent role on the team. Yes, he is in the starting lineup pretty much every day and is often a topic of conversation during broadcasts, but he is not one of the "main guys" of the team in terms of media and marketing presence the way a Josh Donaldson or Jose Bautista is. To say that he doesn't contribute to the team's success the way that they do though, is completely incorrect.
The Jays just "officially" finished the first half with a tough 11-10 loss to Kansas City. They're a mediocre 45-46, but what matters is that they are only 4.5 games back of the American League East-leading New York Yankees and 4 back of the Wild Card positions held by Minnesota and Houston. If you think they're sunk for the season right now, get the fuck off of the boat. There's no time for the stupid whining bandwagonism that plagues Toronto sports. If you're too embarrassed or disgusted to call yourself a Jays fan now, you aren't allowed to be a fan when the banner goes up in October.
Diatribes aside, it has been a very up-and-down first half and Kevin Pillar has been instrumental in the "up" parts. He was drafted by the Blue Jays in 2011 amateur draft with the 18th pick in the 32nd round. That means that 978 players were picked before him. 978! He was passed over 978 times. He was passed over 31 times by the Jays alone! This is a large part of what makes Pillar so easily likable; he's a gigantic underdog. Given the sheer number of players who go through the draft every year, the expectation of even a player picked in the first round working out and providing value to a team are pretty minimal. Kevin Pillar continues to defy expectations and do more in baseball than anybody thought he would. He hit the shit out of the ball in every level of minor league baseball, rising quickly and forcing the team to take notice.
Initially Pillar struggled, plagued by his inability to take walks. He didn't provide much offense during stints with the Jays in 2013 and '14 and had generally been written off by Jays fans as a fourth outfielder and organizational depth piece (re: someone who would be used in a pinch, but more or less rode the bench otherwise). I'll admit that I was one of this camp. He looked like shit at the plate and also had
blowup in the dugout after being replaced in a game
that got him some pretty negative media attention. Pillar, Anthony Gose and Dalton Pompey all profiled as similar speed/glove-first outfielders and none of them performed especially well. Out of the three, Pillar was considered the least effective and as a result, spent most of those two seasons in the minor leagues.
Even this season, during Spring Training when the team was assembling roster in Florida, Pillar was generally seen as just the guy behind Bautista, Dalton Pompey and maple-boner candidate Michael Saunders on the team's outfield depth chart. Then Saunders blew up his knee by tripping over a sprinkler (actually) and Pillar was suddenly the Blue Jays opening day leftfielder. Jays fans initially cried bloody murder, but there wasn't much we could do about it. Sometimes your favourite team has a problem in their lineup that you just have to sit back and tolerate and this seemed like one of those times.
However, one of my favourite baseball writers,
Drew Fairservice
, wrote
an interesting piece
on the idea of Kevin Pillar being a starter and it made me reconsider my stance on it. With Michael Saunders being injured, there was nothing the Jays could do. Kevin Pillar was going to play and there was nothing we could do about it. We might as well get used to it, right?
Pillar started to perform pretty well in Spring Training. He also strained his oblique by sneezing too hard, which caused him to miss 10 games. The picture at the top of this post is how he came into camp the next day. This was the start of "Maybe Pillar isn't so bad after all." thoughts in my head.
Something that I've always been prone to doing is picking a lesser-known guy from the bottom of the roster and making him "my guy". I've talked about this in regards to Colby Rasmus to death. Before him it was Marco Scutaro, Reed Johnson, Orlando Hudson, etc. It's not like I don't appreciate and love Jose Bautista, but he's "the guy" on the team and is everyone's favourite (at least until Josh Donaldson came into the fold this year), so does he really need me too? I guess it's part of me being a shitty hipster and having to like things that not everyone else likes, but I've been doing this as long as I've been a fan. It's fun to root for underdogs.
This year when I was on my way to Montreal with my friend Mark to see the Jays play an exhibition game, I turned to him and said "I think Pillar might be my guy this year."
Given the starting job in left to start the season, Pillar immediately made waves by making absolutely stunning plays in the outfield. They started to occur with such frequency that the entire league began to take notice.
For example:
And, the pièce de resistance, in my opinion the hardest and finest catch made this season:
That is my most-watched highlight of this season by a landslide. It is such a phenomenal play. For reference, the walls at the Skydome are 10 feet high, which is much higher than most stadiums and makes "home run robbing" catches extremely rare in Toronto. Notice how he has to jump onto then off of the wall in order to get up to it, all while timing it perfectly. Utterly amazing.
Also, all four of those catches are within the first month of the season and he hasn't stopped since then. It is amazing to behold.
Dalton Pompey began the season in a slump and was demoted to first AAA then AA, which meant that Pillar took over his starting centerfield job. He's run with it since then and has established himself as a reliable and competent outfield not just as defender but also as an offensive player, leading the Jays in hits in June and also being the team leader in stolen bases.
If you are hip to Sabermetrics, Pillar currently has a 2.4 WAR (Wins Above Replacement), which is sort of an overall value of a player, factoring in offense, defense and baserunning. If you had told me that Pillar would give the Jays even a 1.0 WAR for
the entire season
, I would have done something like this: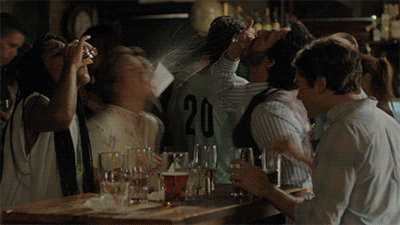 On this pace, Pillar might be able to put up one of the best seasons EVER for a Blue Jays outfielder.
Pillar represents what is truly joyous about being a sports fan and specifically a baseball fan. He is not the supreme natural talent that Mike Trout is. He doesn't have the bulletproof batting approach of Jose Bautista. He doesn't have the freak strength of Edwin Encarnacion that allows him to pull ball into the second deck. WARNING, THIS WILL SOUND CLICHÉ. Instead, Pillar works hard and makes the most of every opportunity. If you are a sports fan, hell if you are a human being, and you can't identify with someone who was passed over 978 times and and still managed to fight his way into his dream occupation and not just make it there, but succeed, despite all odds, I'm sorry but you are helpless. Being able to see somebody like Kevin Pillar find success at the Major League level is the reason I watch baseball. It is the belief that even when it seems like you have no chance and nobody wants to give you a shot, if you keep believing and work hard, you can make it happen. This type of situation is what allows for a fan to create a truly special and emotional tie to a player. That is why you watch and care about and follow your favourite sports team. That is what keeps you coming back every season. I
care
about Kevin Pillar's career and I mean that in the most gushy and emotional sense possible.
In many ways, Kevin Pillar
is
the 2015 Toronto Blue Jays. The team's path and season pretty much mirror Pillar's own.
In 2002, Disney made a movie about Jim Morris, a guy who was forced out of the minor leagues due to injuries in the 80's before trying out for the Tampa Bay Devil Rays as a 35 year-old. He sucked though. Give me a movie about Kevin fucking Pillar.